Feel the power of sports.
6 Nations, Autumns Internationals, World Cup, Premiership and Top 14 games; so many occasions to witness some of the best players in action. I'm so grateful I get to share my views on the game itself, its evolution and comment on the rugby news all year long. I am regularly called on to share my vast experience on the game and works as a commentator, guest, or correspondent for radio, television, print and digital media.
Benefit from my experience to discover, learn or simply enjoy new aspects of the game we all love so much.
This has included: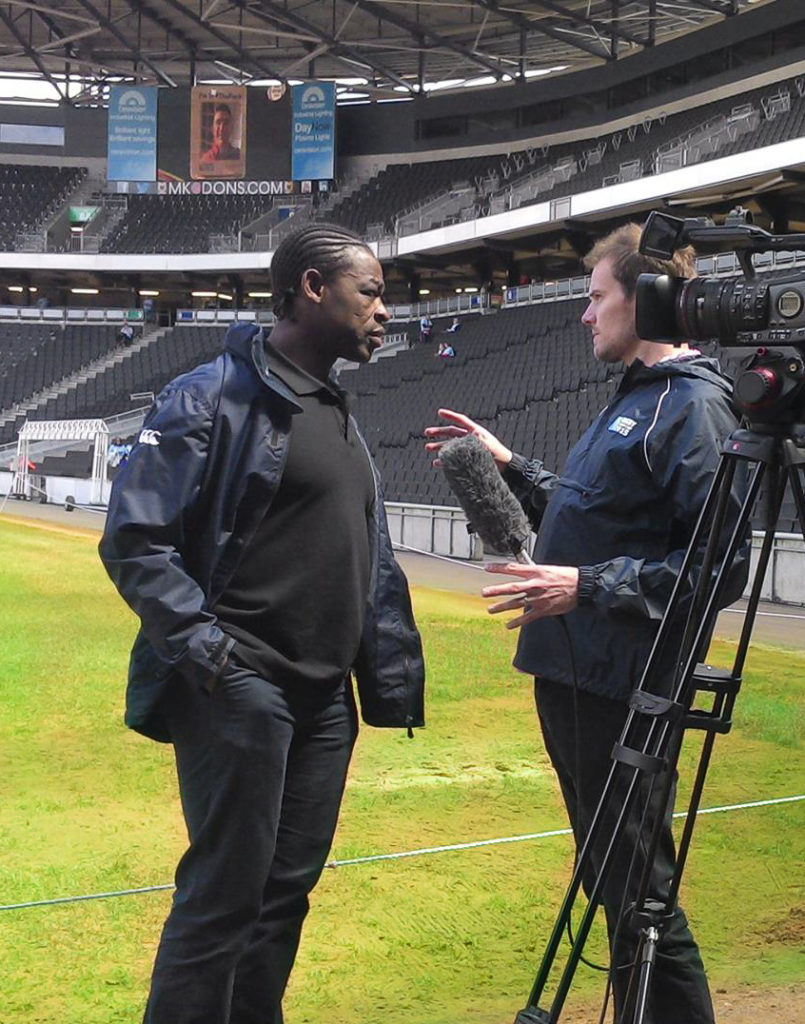 Want to start your unique experience alongside Serge Betsen?
Use our online form to get in touch and explain your project so we can get things started.
We're based in London, UK and we are available Monday to Friday. Once you've sent your enquiry, a member of the team will get back to you within 48h.