Serious Impact on your Business
From rugby to the business world, giving your team my keys to performance and success.
WHAT 20 YEARS OF PROFESSIONAL RUGBY CAN BRING TO YOUR TEAM
Playing for your country, competing at the highest level of your sport: it's all about giving your best, over and over. I've known highlights and successes, failures and doubts while playing rugby.
All these moments are part of the corporate life.
All organisations can learn from sport.
With Serge Betsen Consulting, I will support your company in maximising performance and achieving your business objectives.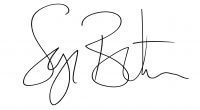 Convey powerful messages to your staff and create a new sense of belonging around your values and organisation.
Take on the pitch with your team for an out-of-the-box outing and put them in professional rugby player's shoes for a day.
Share a unique moment of reflection between your corporate questions and my solutions from the sports world.
Benefit from my experience to discover, learn or simply enjoy new aspects of the game we all love so much.
Associate your brand and its image to the power and emotions of sports to create a unique advertising tool.
Want to start your unique experience alongside Serge Betsen?
Use our online form to get in touch and explain your project so we can get things started.
We're based in London, UK and we are available Monday to Friday. Once you've sent your enquiry, a member of the team will get back to you within 48h.